Currently you can only create a repeat task on the web-app and not on the mobile app.
Use "+Task" button on top.

Set the:
Task name
Course
Task Category
Estimate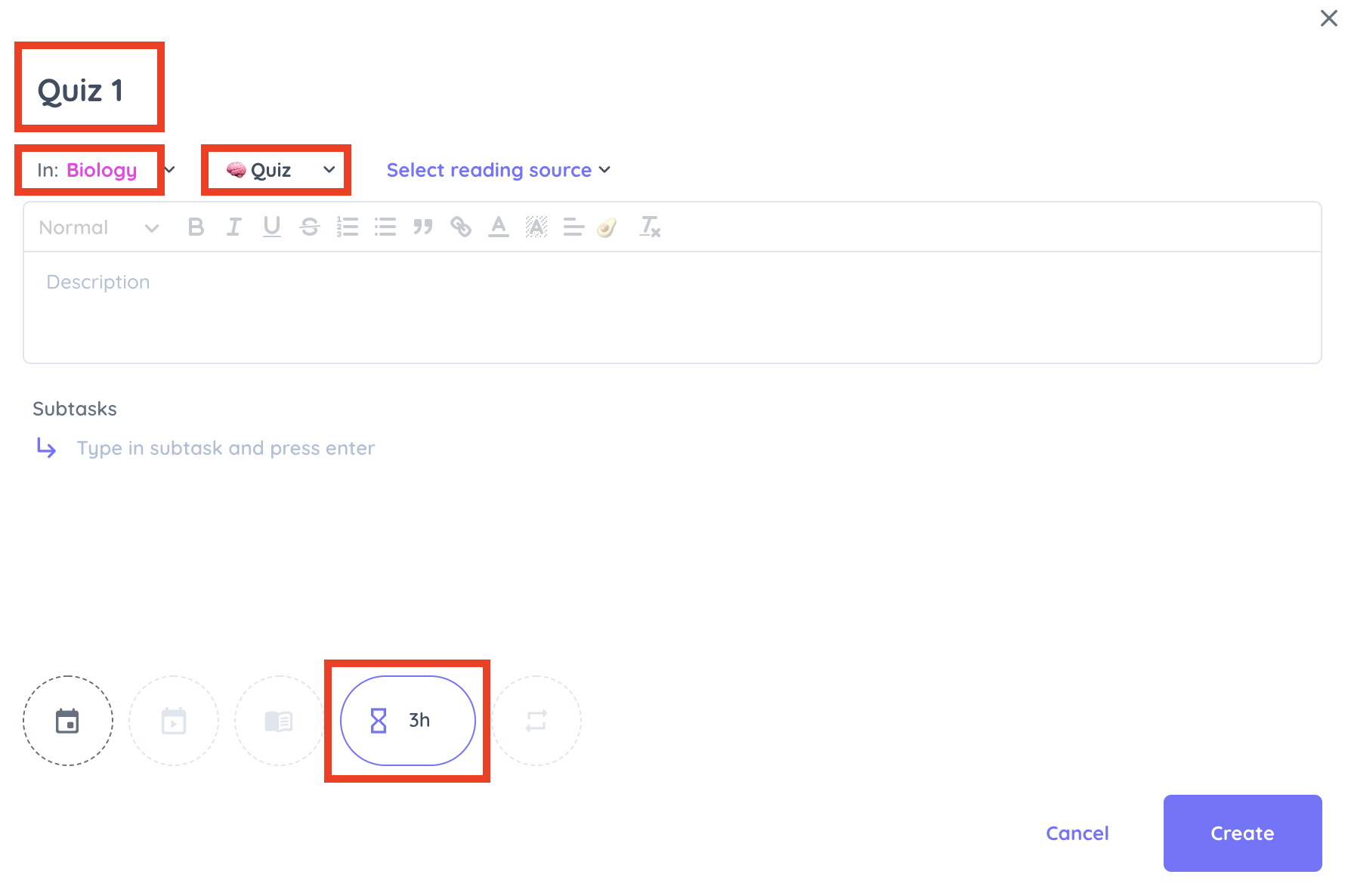 Set The Due Date of The First Task

Click Repeat Task Icon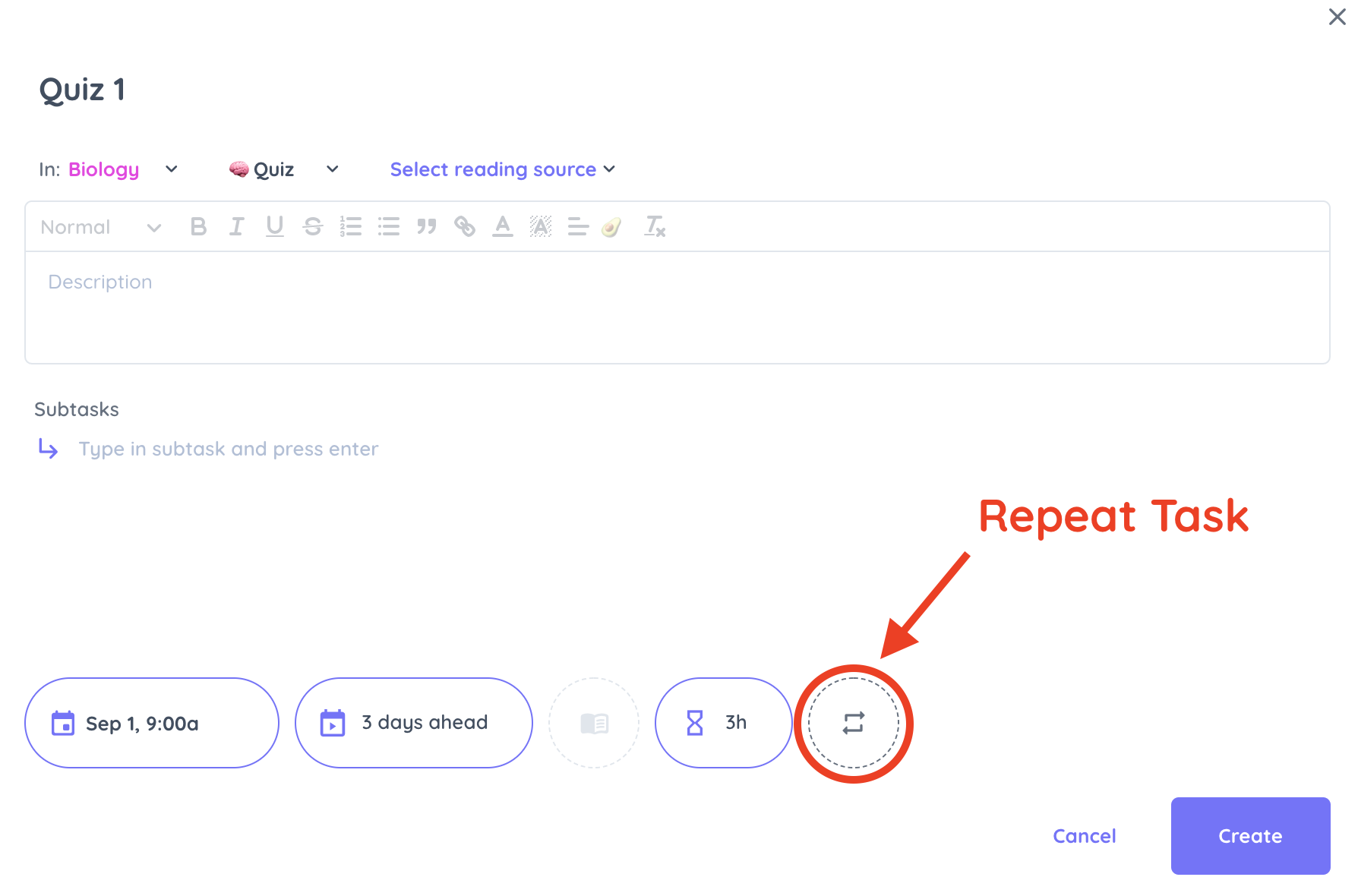 Set Repeat Pattern
Example: Every Week On Wednesday

Set When Task Stops Repeating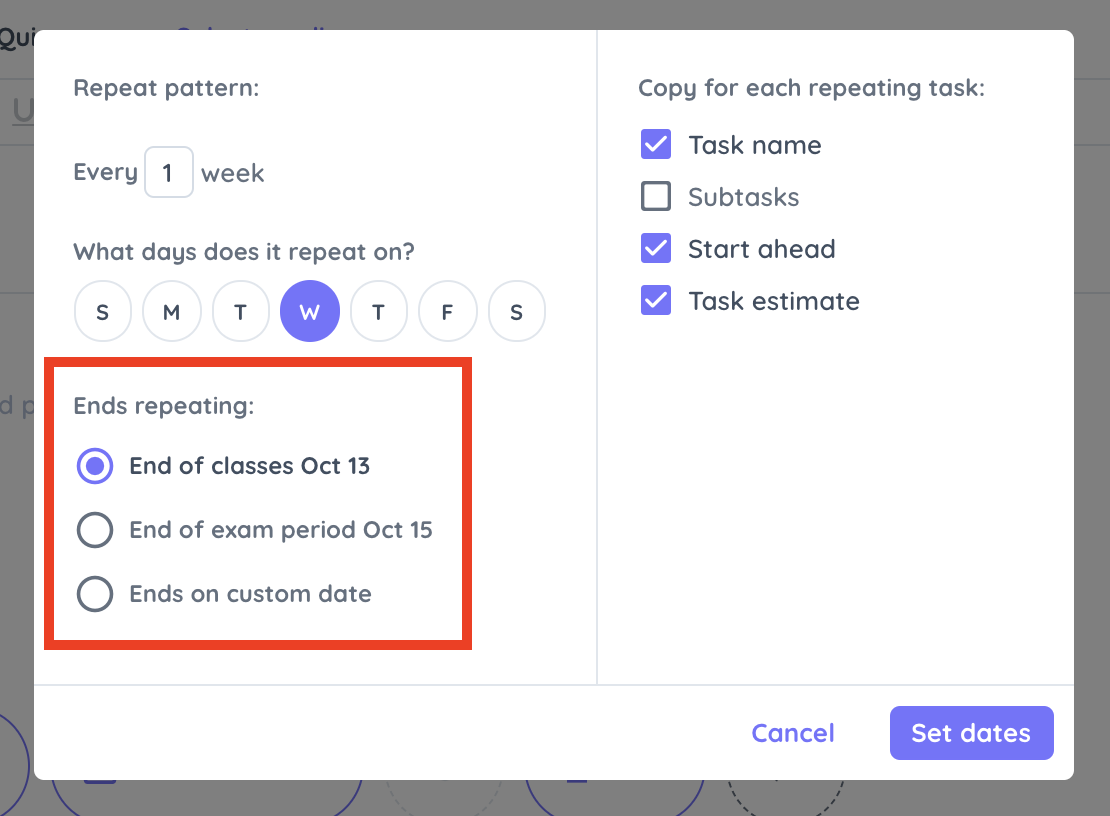 Copy Attributes of The First Task to The Following Tasks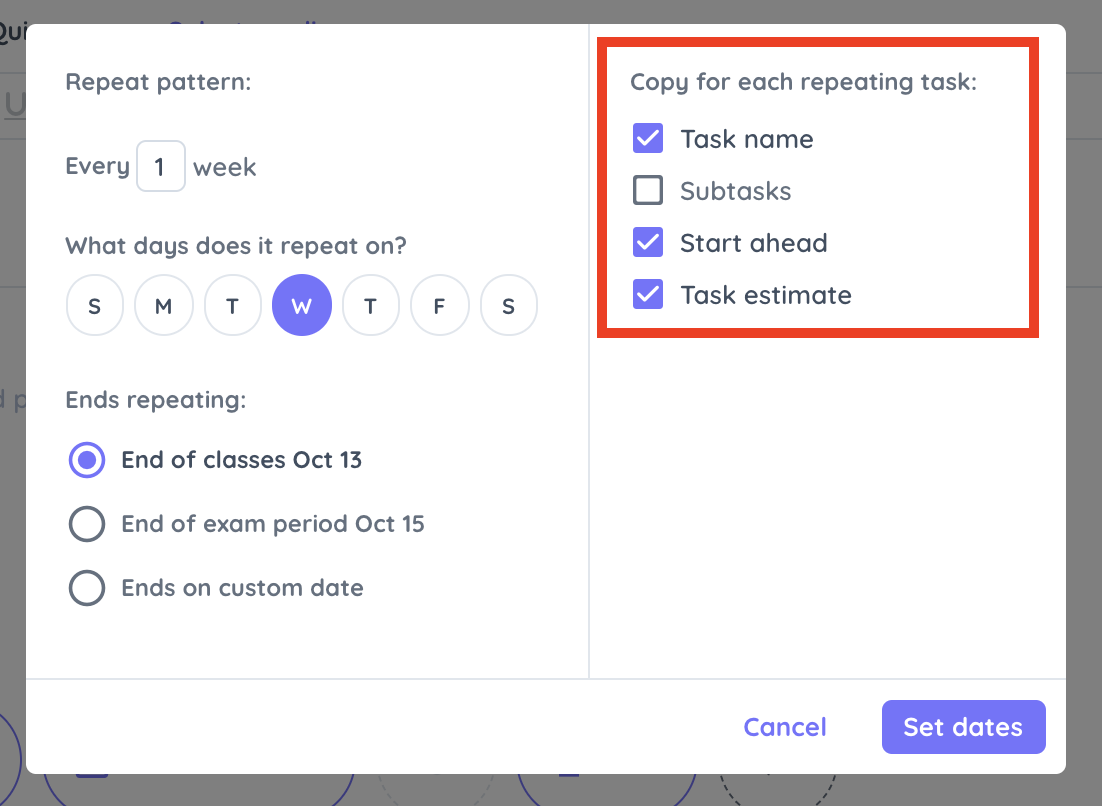 Confirm (Set Dates)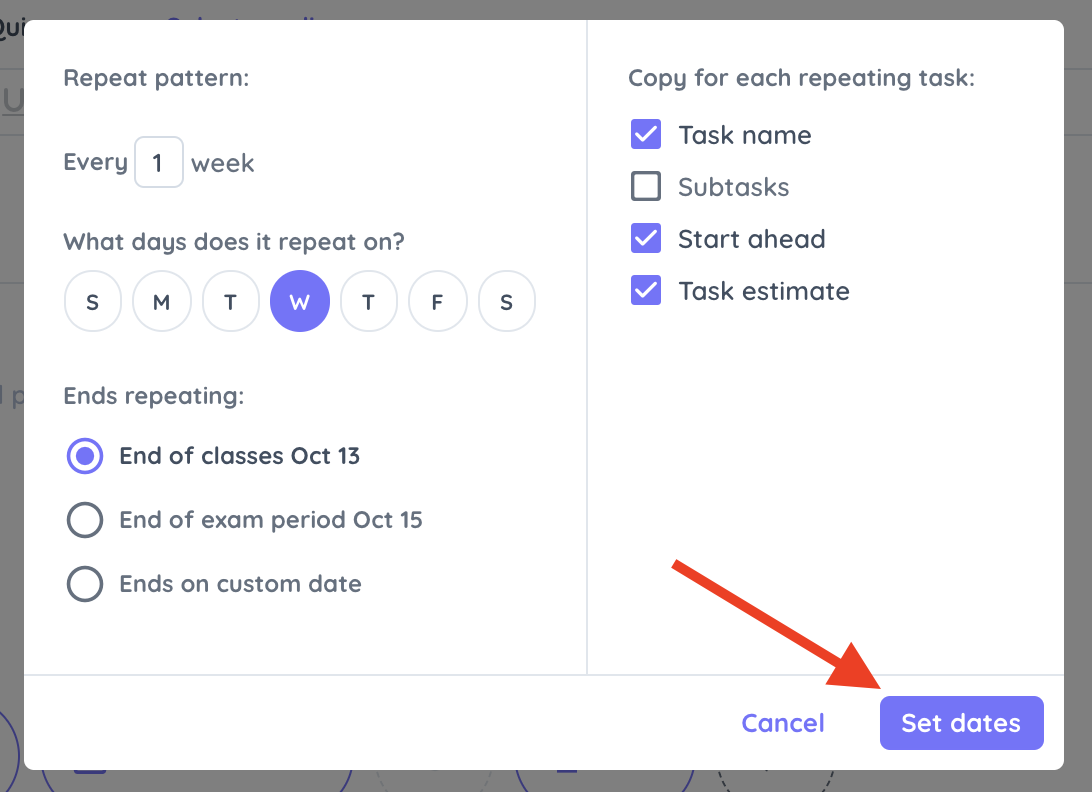 Click "Next"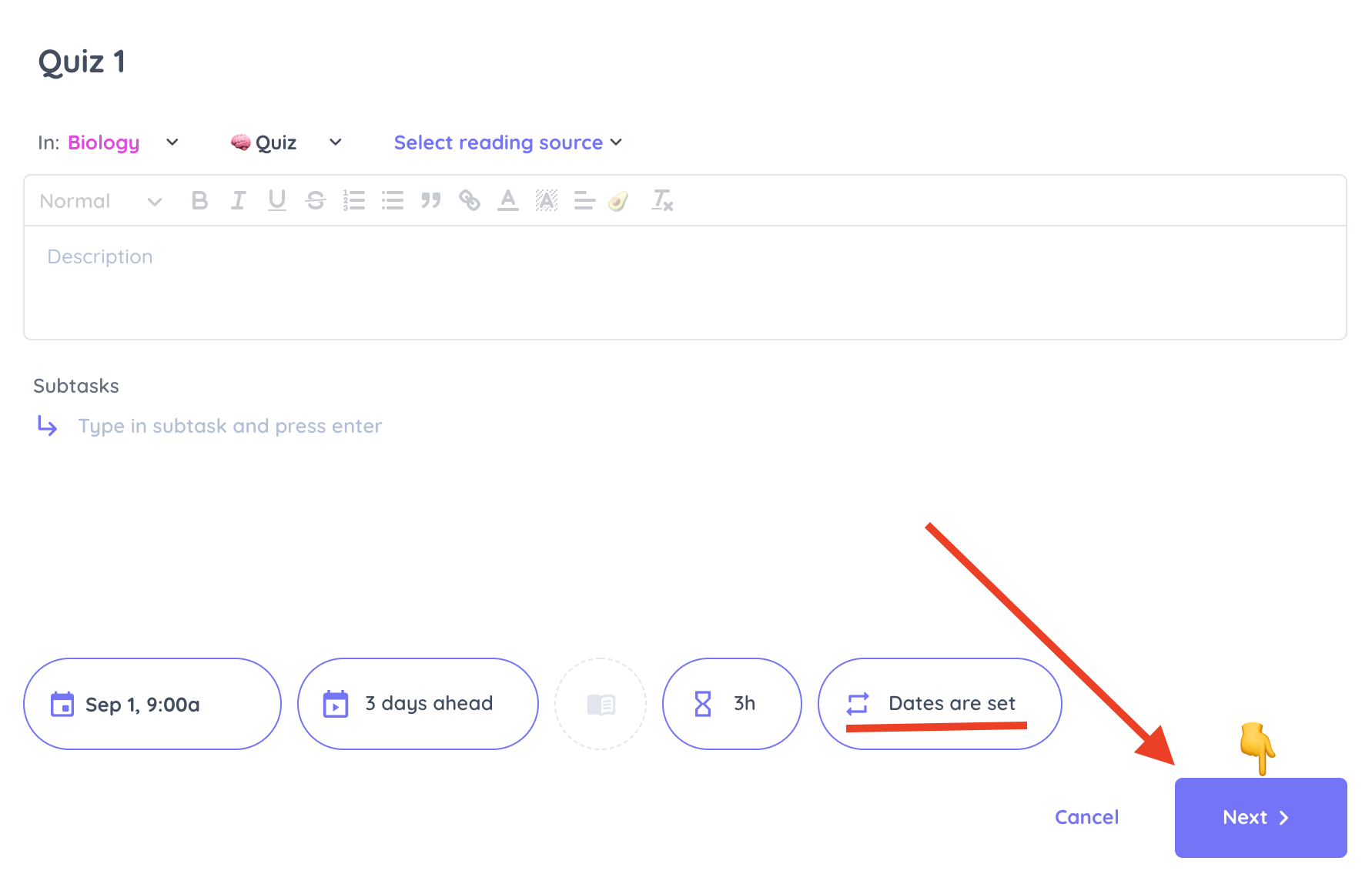 Check Dates and Edit Repeat Tasks in Necessary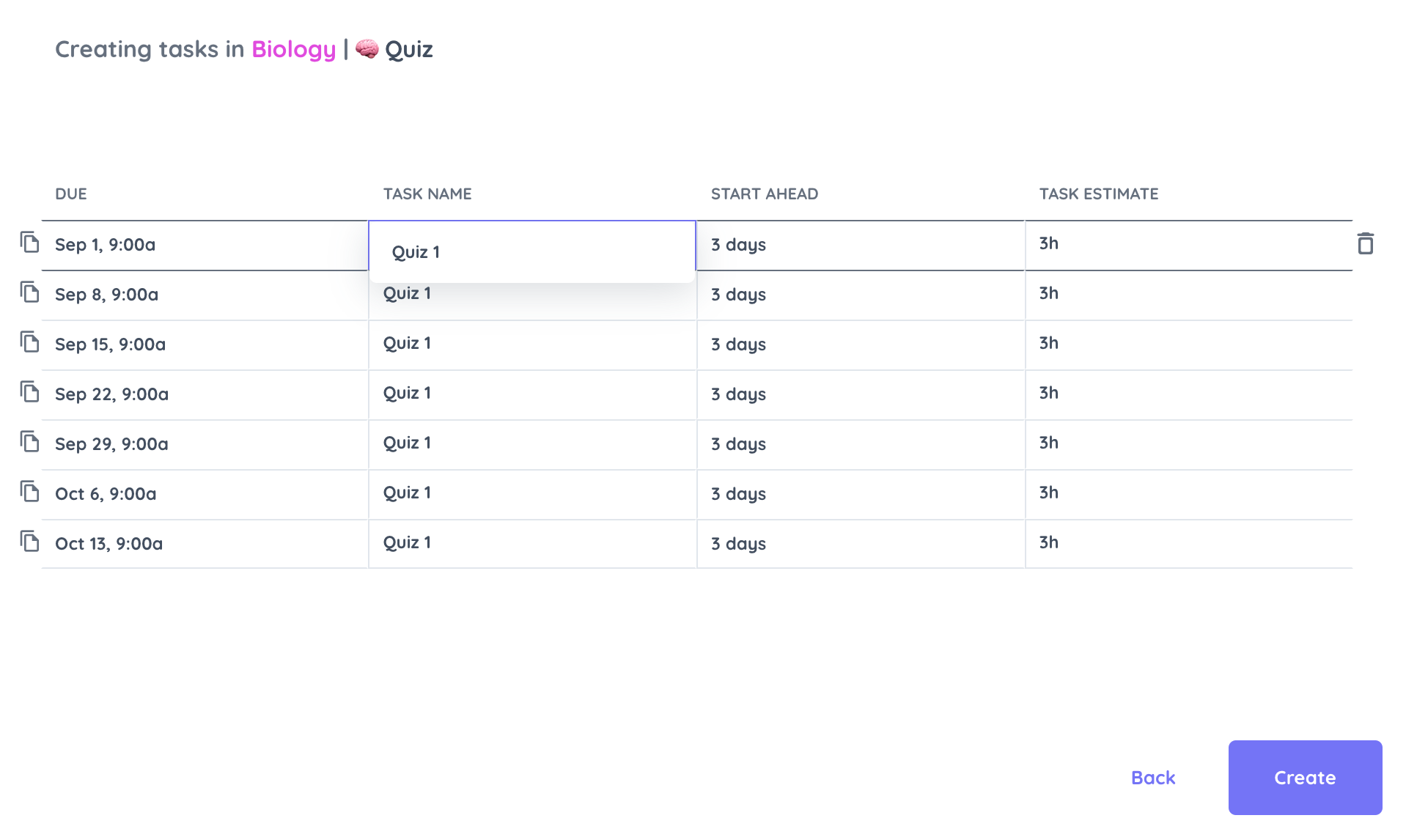 Click "Create"